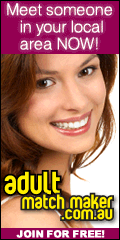 Being single in this day and age can be a real drag. It's hard to find the right guy or girl out there and sometimes it's even downright scary. The Internet provides lots of options to help people find the person of their dreams, but how can one navigate all the sites available and make sure they stay safe doing so? When it comes to single dating online, smart choices can net the best results.
internet dating is a lot like meeting a man or a woman under any other circumstance. There are a few differences, however. Safety, here is paramount, just like in any other dating arena. When choosing the online route, here are some good guidelines to follow:
* Pick are reputable site for online dating. Make sure the location you choose to put out your information has been in business a while. Check into its background. Go only with those sites that give you maximum authority over who gets your information. Your profile is fine to share, but your personal information such as a telephone number or address is not - especially if you don't want it shared.
* Be honest. This is perhaps the hardest thing to overcome in online dating. Since people are basically anonymous in the online world, it's easy to tell little white lies. But if you truly want to meet the man or woman of your dreams, honesty is the best policy. Besides, if the online chats progress to a face-to-face meeting, he or she will find out you're not the blonde, bombshell athlete you said you were! Be smart and be honest.
* Check into backgrounds of the people you intend to meet in person. This doesn't mean you need to hire a private eye, but if something sounds fishy, it just may be. Take care with whom you agree to meet, ask for recent pictures, check into "stories" that sound to good to be true and take some time to get to know the person online first.
* Meet in public places. If you've agreed to meet your online sweetheart, don't let him or her pick you up at your house. Meet in a public place for maximum security. You don't really know the person and if you've met online neither do your friends. Be smart and make sure first dates are in "safe" locations.
* Make first dates semi-short. Since chemistry is a tricky and fickle thing, make sure your first date has some escaping routes. Go for dinner or a movie. Maybe both. Don't plan an all-weekend cruise. You may find yourself looking for the dinghy to make an escape if the chemistry isn't there!
Online dating is a great way to meet new people. The Internet opens up a world of possibilities that might not otherwise be there. There are some downsides to this form of dating though. The biggest is the ease with which people can fib. Be a little wary and use some good common sense in making actual dates and you can overcome this.
We all want to meet the man or woman of our dreams. Thanks to the Internet this has become a real possibility for many. Online dating is a great way to go, but exercising common sense is key.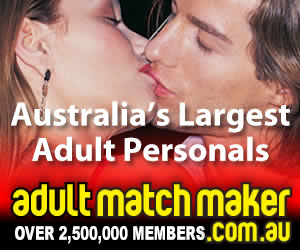 Adult Matchmaker Australia
#1 Resource… Online dating resource.

Technorati Tags: Adult Matchmaker, adult matchmaker, internet dating, online chat
More Related Dating Articles From This Website....

How do you meet the woman or man in your life if you haven't already done so? If you're tired of the same old dating scene, meeting at a bar or conversing on the Internet, then I have a few really great ideas that may help brighten your prospects. If you don't already have a woman...
Click here to visit Adult Matchmaker's Aussie website The Internet is a great way to connect people from all walks of life. It works in such a way that we can interact with people from all over the world, making it easier for people of different cultures to interact. Because of this, the types of people you can meet online are...
As I spread the word about conscious dating and conscious relationships I'm amazed that not everyone agrees with me. I'm learning that for some singles "conscious" is a turnoff. OK, it's just a word, so if Conscious Dating doesn't work let's use another one to get our point across. How about "Courtship?" Now there's an old-fashioned ...
Click here to visit Adult Matchmaker's Aussie website A lot of people try their luck at online dating – and it's no surprise why. Online romances have great benefits, and this-is-why online matchmaking sites are growing daily. There may still be some skeptics out there who don't believe that online dating can actually work, but there are already many thousands of internet...
Click here to visit Adult Matchmaker's Aussie website The first thing you should remember when creating your profile is that you should express yourself – and only yourself. In your quest for love you should never lie about yourself – whether it's about your appearance or your career. Your goal should be to meet someone that strikes your interest and who...
Trackback URL for this post:
http://www.adultsonlymatchmaker.com.au/adult_matchmaker/net-the-best-online-dating-results-with-smart-choices/14/trackback/
Posted by Jaron... Dating Tips