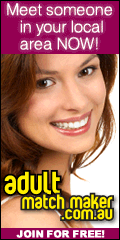 How do you meet the woman or man in your life if you haven't already done so? If you're tired of the same old dating scene, meeting at a bar or conversing on the Internet, then I have a few really great ideas that may help brighten your prospects.
If you don't already have a woman or a man in your life, it may seem extraordinarily hard to meet the right person. Maybe you've done the online dating scene and found that it isn't all that it's hyped up to be. Often, the people involved (men and women) don't measure up to their profiles or pictures. Because we have a select group of friends, we tend to see the same people at all the functions, B-B-Q's, parties and other events. Same faces with the same stories that become all too familiar. So where do you meet compatible and available singles?
Before I go any further, let me preface this by stating something I am certain everyone has heard. Before you can find the "right person," you must be the "right person." Sound familiar? You can be given all the information you need to find someone, but if you are the same person with the same values and belief's about yourself you have always held, you will attract the same. The law of attraction is: Similar kinds attract similar kinds. So first you must get your own life together and stop putting out the "I'm desperate to be in a relationship, and if I just found one, I would calm down and be happy." You need to calm down and be happy before you meet the right person or you will end up in the same cycle you have always been, "with the wrong person."
Enough of that…lets move onto the dating room. The dating room is a place I define where someone can go in order to meet other singles with similar interests. A good way to begin to find your dating room is to think about things that interest you (maybe you have always wanted to try skiing) or hobbies you already have. Once you do this, you can find a club that caters to people of that specific interest. All across America there are car clubs, sports clubs, dance clubs, checkers clubs, chess clubs, waterskiing clubs, snow clubs, dog clubs, you name it.


Adult Matchmaker Australia
Once you have a few ideas written down, you can begin to gather the necessary information about the clubs or events that occur in your city or region. Look in your local newspaper for a variety of interesting options, including neighborhood picnics, fireman breakfasts, charity singles auctions (where dates with local men and women are auctioned off for charity), travel tours, public dances (ones not held in a bar or a pub, such as a beginner's square dance), charity events or even a beginners salsa dance night. For dances, make sure that it's not a "partner necessary" event by calling ahead.
Other search options are to type in your Internet Browser: www.citysearch.com to find out the local happenings in your area. Another effective way to meet someone would be to volunteer for a charity, such as the Special Olympics, Make-A-Wish Foundation, United Way or UNICEF, to name a few. It's important to participate with sincerity, but you may also meet your soul mate there. You may find someone who will most likely have the same philanthropic views that you do.
Finally, while I don't know anyone who has participated in the Singles International Club, I have heard of it. Check out your local chapter (search the Internet for specifics) as they hold dances and picnics for singles to meet. They also have the Singles Travel International Club. This is just a short list of good meeting places to get the ball rolling. However, no matter which place you choose to go, remember that in all of your approaches its best not to try to be "suave" or "debonair." Be yourself. Smile so that your eyes shine and be genuine. You will go much further if you behave in a kind manner than if you put on an act.
The point is to think outside the box. Here are a few more ideas for you to grab onto: Go to a super market at a specified time (I explain this technique in my book, Winning Points with the Woman in Your Life One Touchdown at a Time, but it's too lengthy to go over here), go to your local coffee shop, search your local newspaper for social events such as holiday hay rides, pancake breakfasts, library socials, etc.
A little side note for those of you who are bitterly shy: In a football game, "freezing" occurs when a player holds the ball for a long period of time without attempting to score points. You can't "freeze" if you want to participate in the game of love. You MUST forgo shyness. You will never make it onto the playing field until you do. There is nothing anyone can say or do, no magic potions or pills and no amount of coaching that will do this for you. Practice in the mirror or on a friend to help you overcome it. Join a theater group and get on stage. That will throw you into the spotlight and may help you overcome your fears.
Many of you are reading this article because you have had the same results in your dating experiences over and over again. How can you change that pattern? It's a very easy solution, but one that takes a lot of work when you have a pattern you have engrained in your subconscious mind and that is: If you want the same results, do the same things you have always done. If you want different results, you must do something different!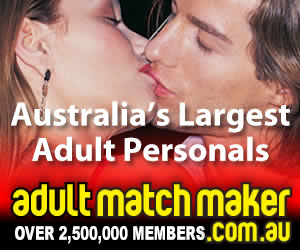 Adult Matchmaker Australia
Jaci Rae is a #1 Best Selling author of The Indie Guide to Music, Marketing and Money and Winning Points with the Woman in Your Life One Touchdown at a Time. Tune in for "The Jaci Rae Show" heard live around the world every Thursday: Click on the weekly show link

Technorati Tags: Adult Matchmaker, adult matchmaker
More Related Dating Articles From This Website....

So, you have got the concept of online dating and are raring to go. You also know the way to online dating. That is, by registering on the dating sites, you are where you want to be. Now, you need to have dating ideas to hit the nail right on the head. Dating ideas will facilitate your...
Heterosexual attraction comes close to relationships when people started to go out on a date. That is, when a man and a woman had both decided to try seeing each other in a social context, where the primary persons involved are just the two of them. These things comprises on the truth about dating. The only ...
If you are trying to pick up women online and just can't get at least one date a week you certainly need a little help. Just read this article and start using these online flirting success tips and they will help you to get that first date much faster. You don't want to spend too much time...
Click Here To Visit Adult Match Maker Australia Ten hot tips, to get the best out of 'Adult Match Maker'. 'Adult Match Maker', is a well established adult matchmaker dating website, with over 2 million Aussie members, but how do you get the best out of it? How do you ensure that you make the right adult match? We have 10 pointers...
If you want to succeed with internet dating, an online romantic interest should be seen as a potential dating partner. Once it is established that there is a potential for a relationship, you and your online lover should try communicating on the phone and then meet in person. Because of its physical limitations, internet relationships are considered 'incomplete' or seen...
Parties are a great place to meet women. The combination of alcohol and the nice atmosphere gives you good opportunities to take advantage of many different types of females. But how exactly are you to manipulate these women into having sex with you? You are reading the right article! Using this information, you can trick any...
Trackback URL for this post:
http://www.adultsonlymatchmaker.com.au/adult_matchmaker/dating-tips-conversation-topic-ideas-and-where-to-find-a-date/15/trackback/
Posted by Jaron... Dating Tips